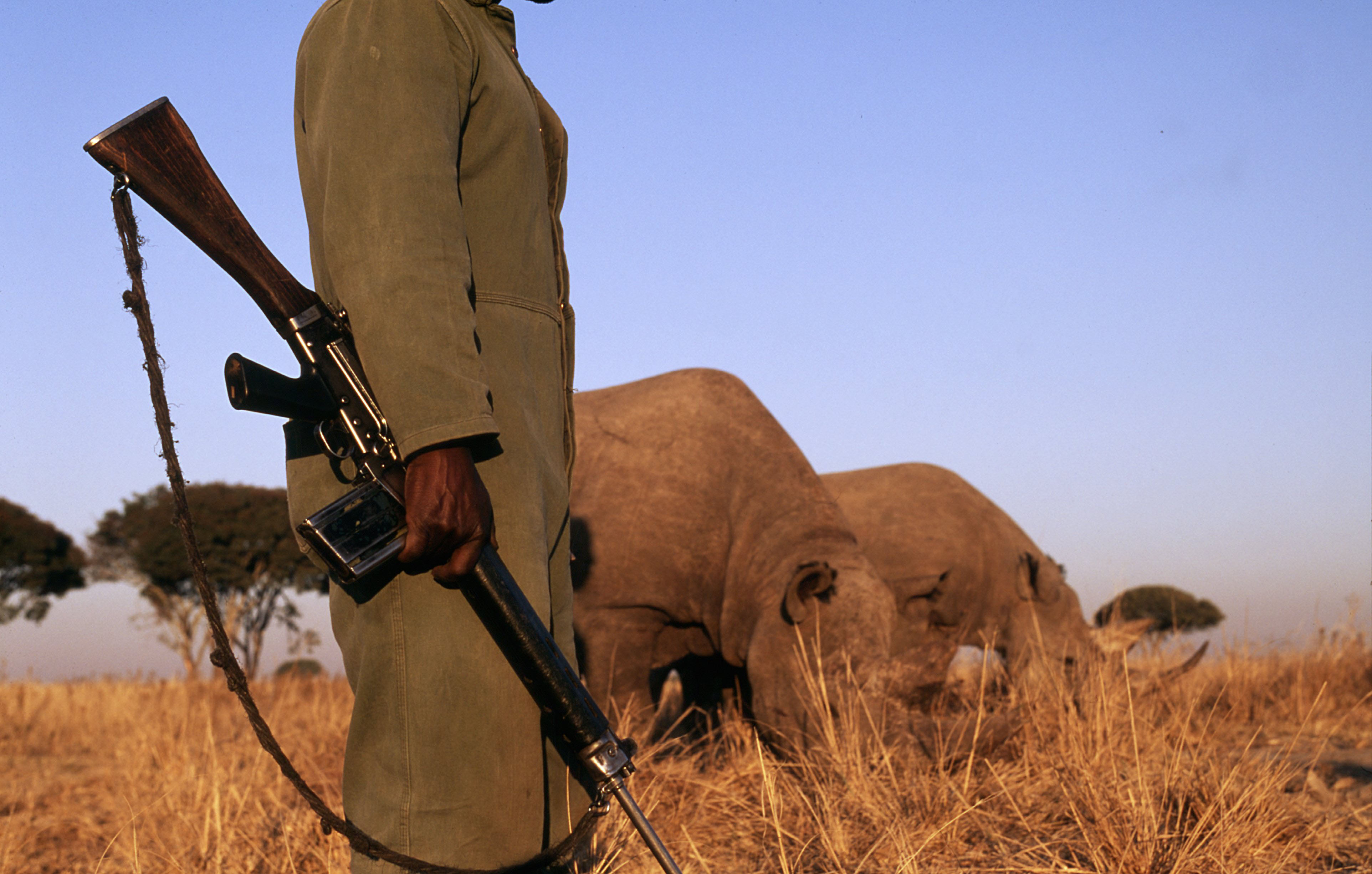 Violence, murder, danger, discomfort, illness. Remote placement, minimal equipment, limited communications, limited support. Poor pay, little recognition. This sounds like the sort of job description that would send most people running. Add to it new statistics: 1 in 7 of you will be seriously injured in the line of duty. Over 100 of you will die every year. What kind of work is this? It is the work of a Wildlife Ranger – men and women who are deployed into national parks around the world, particularly Africa and Asia, to protect wild animals from destruction by fellow humans. Unfortunately, neither the job description nor the statistics are made up – they are all accurate. 
An article by the World Wildlife Fund (WWF) quotes Sean Willmore, President of the International Rangers Federation and founder of The Thin Green Line, its charity arm:
"The stats this year, forty-eight rangers of the 107 lost this year were murdered at their place of work whilst protecting wildlife that we all care about. Another 50 died in work place accidents due to the dangerous nature of a rangers life.  But these are not just statistics, these are men and women, rangers, who leave families behind, often with little support except for what we can provide. As a world community we need to do more and we have to do better in training and equipping rangers so that they have a greater chance of returning home to their families after a patrol,"
The article also quotes Rohit Singh, WWF's Zero Poaching Lead and President of the Ranger Federation of Asia 
"World over we're facing a rapid decline in nature including some of our most beloved species. Rangers are on the front line of protecting much of this iconic wildlife and due to the very nature of their job, it comes as little or no surprise that they risk facing life-threatening situations. What is shocking is that despite their willingness to bear these grave risks to help save our shared wildlife, few are receiving fair pay, insurance and adequate training," 
Park.Doctor believes that doctors can play a role in reversing these horrifying statistics and improving the lives of these rangers. A key area that is mostly lacking from ranger programs is medical. There is a massive need in developing medical training curricula that really work in the remote places where rangers are posted, taking into account that helicopter retrievals are almost unheard of, and road trips to clinics, let alone hospitals, are hours or even days long. Delivering this training in a way that really enables rangers to treat each other in the field in cases of illness and injury is another aspect of the challenge. The provision of adequate medical supplies, and the building of some basic medical infrastructure in these remote places must be addressed, as well as the opportunity for rangers and their families to attend health clinics for more chronic complaints. Contact us if you'd like to volunteer your time or support to help these rangers keep doing the vital work they are for our wildlife and protected areas.
Read the WWF article here: New survey finds one in seven rangers have been seriously injured over the past year in the line of duty.