Lessons from Austere Medicine in Other Places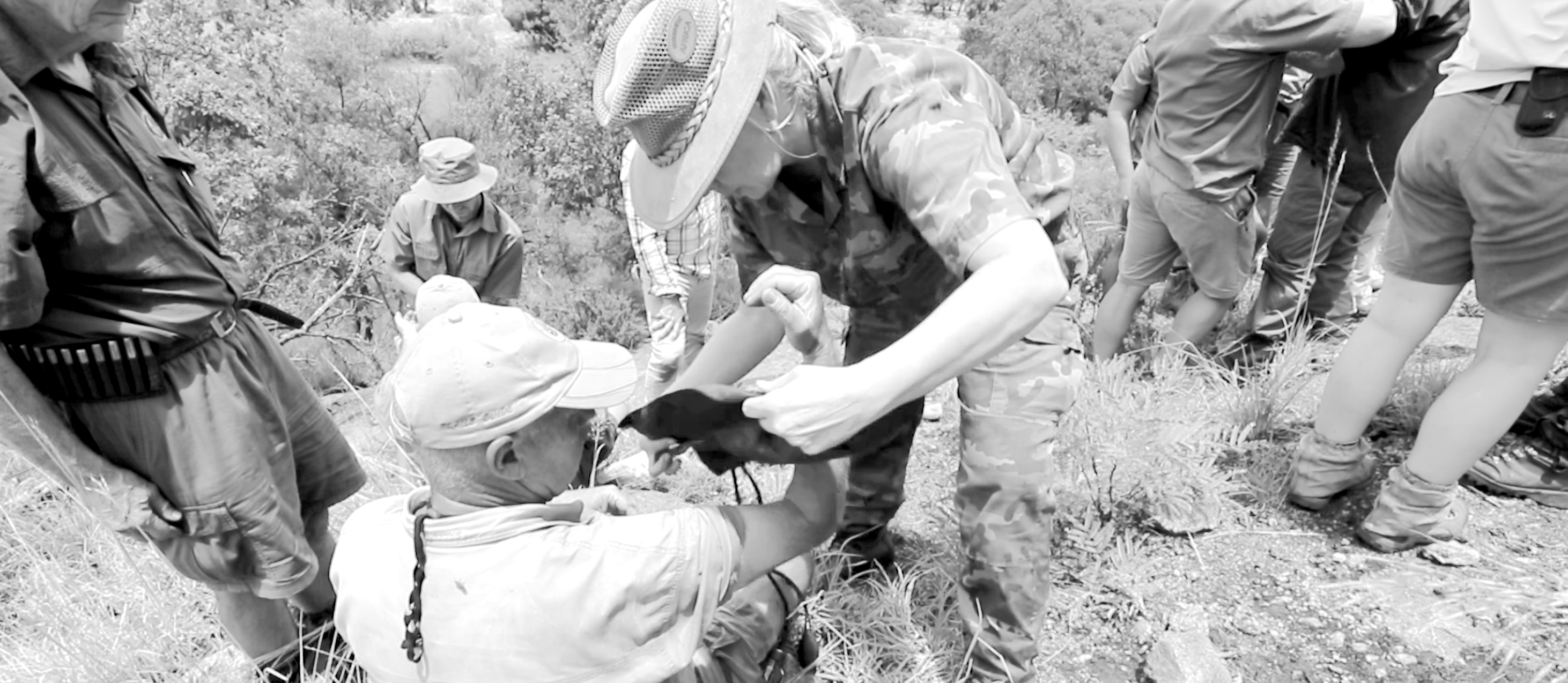 Military medicine shares a number of similarities with the medicine in Parks – it occurs in remote areas, the non-medical laypeople in the middle of the action are responsible for medical help, the conditions are harsh, and the incidence of injury higher than normal. 
In the mid-1990s, the military recognised that too many soldiers were dying in the field from preventable deaths because fellow soldiers had inadequate training, and because military medics were using techniques that were not optimised for the environment. This brought about the concept called Tactical Combat Casualty Care – an effort to improve combat trauma outcomes by optimising the care given in the prehospital environment. The first TCCC guidelines were published in 1996 and have been constantly reviewed and updated since. TCCC focuses on two key areas of preventable death – dying from bleeding out, and dying from not being able to breathe. These align with two of our focus areas in Parks medicine. While the injury burder is different, the learnings from the TCCC guidelines and Military Medical research and implementation are invaluable in informing medical approaches in Parks. 
A further cross-over is the emphasis of giving good medical care while remaining tactically aware. In Military medicine this refers to being aware of the hazards of the battlefield. In Parks, similar learnings are needed to remain aware of the affects of the harsher environment and potentially dangerous animals – medical care is rendered in balance with scene management and safety principles – not an easy balancing act for laypeople to achieve.
The effect that the TCCC guidelines and implemenation has had on preventable deaths in the US Military is both proof and encouragement that a well designed medical approach, implemented in a feasible manner considering the realities on the ground can have a profound effect on individual lives. The example of the 75th Rangers – a unit where every soldier is drilled in field care as much as in military tactics shows the remarkable effect that can be achieved – a complete elimination of preventable deaths from wounds in the field. Park.Doctor is striving for the same effect in Parks for Conservation. 
Remote medicine is defined as health provision provided by a practitioner hundreds of miles away from the nearest support;  a strongly multidisciplinary extended medical practice that includes Provision of diagnostic and management advice via telehealth;  Fly-in and fly-out service models;  Innovative methods of practice; Limited clinical diagnostic support and specialist services;  Different treatment protocols;  Primary, secondary and tertiary levels of care that require a higher level of clinical acumen;  Public health knowledge;  Cross-cultural understanding;  Resourcefulness;  Increased responsibility. (The Medical Dictionary)
One of the concepts key to a medical approach in Parks, that has been ratified in studies on remote medicine, is the concept of training laypeople to fill gaps in the medical system. Several studies have shown efficacy with this approach, and it is also endorsed in the WHO guidelines on prehospital care. This is a central paradigm for our system of Medical in Parks. 
Wilderness Medicine, like Austere Medicine, is defined as the practice of medicine in a resource-constrained environment (Johns Hopkins Medicine). It refers to medicine practiced in remote areas, a long way from professional medical help. It encapsulates many areas of medical speciality such as emergency medicine, disaster medicine, humanitarian medicine, altitude medicine and prehospital medicine. A key feature is the reliance on ingenuity in the face of limited resources and adverse conditions.
 The field of Wilderness Medicine has grown rapidly in the last few years – there are now Wilderness Medical Societies, dedicated academic journals, conferences and various courses for doctors. Park.Doctor studies closely the developments and learnings in this field to apply relevant Wilderness Medicine techniques to the building of Medical Capability in Parks.