We Partner with Tourism Businesses
We support ecotourism businesses that take people into national parks, private reserves & conservancies.  We call these areas 'parks' and, like you, we want to see them protected.  We believe that tourism, done responsibly, is a key component in the protected area ecosystem and provides an economic rationale to keep wild places, wild.  Its why we believe in supporting tourism businesses.
The Ecotourism Business Model needs Specialist Support
Safaris are all about tkaing people (and incresingly these are elderly people with medicla problems) into remote places with no infrastructure.  Which means people get sick and get hurt in places where there are no medical services.  What's more, you don't have a product unless you deploy staff to these same areas where they also have no access to medical help.  
This is a problem unique to ecotourism.  Tourism in the city has hospitals and doctors nearby, they just need to know where to go.  Mining companies deal with it by hiring medical staff and running a clinic, but they have thousands of staff on site, not a dozen.  This isn't financially viable for ecotourism.  In fact no other business model anywhere in the world has this exact same problem.  Safari businesses need a bespoke solution.
Park Doctor is medical in Parks.
We are here to partner with you around every aspect of your business impacted by human wellbeing.
Our programmes address the biggest challenges you face: 
24/7/365 Support
 This is a staple.  This assistance support is worked into your liability programme.  It provides doctor-led guidance for staff faced with medical incidents.  They alert us and we guide them through the exact steps to take so they are not alone.  If a guest needs evacuation, we take care of it.  If people are anxious, we know how to sort it.  We are there around the clock so your staff don't need to handle medical problems alone.

Training and Certification
This is a pioneering and realistic approach to developing staff skills.  First Aid courses were never designed for 'the bush', they were designed for cities with an assumption that bystanders, with no relationship to the victim, would help for 15 minutes maximum whilst an ambulance was called.  None of that holds true for safari tourism.  The ParkMedic Programme registers responders, provides relevant curricula and certifies properly.

Site Readiness and Auditing
You need a list of equipment and supplies to keep in every lodge/camp.  But that's really just the start.  You also need the right procedures and protocols, you need teams organised and external aid relationships in place.  And you need to stay on top of those things, auditing them to quality control and confirm that every site is kept ready, all the time. Our readiness programme puts someone in charge of driving this for you.

We use the power of information to make things better.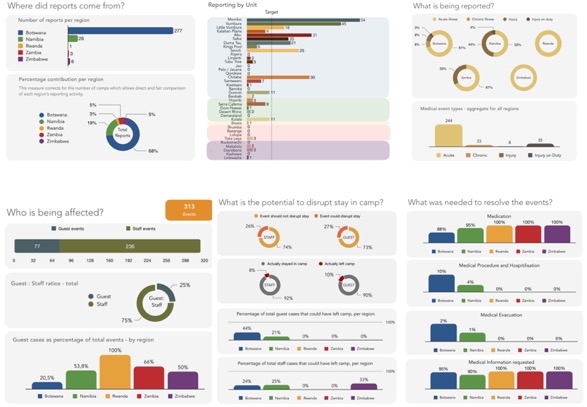 Knowing what's happening means knowing how to do better next time. We implement detailed data collection and analysis techniques for all your business' incidents. We interpret patterns and results into reports that can be used to make informed decisions.
Not only that, but we anonymise data from all the operators in Parks. This allows everyone to share lessons, without sacrificing confidentiality. 
We know that you need a partner, medicine is not your core business

 (think of us like your in house Chief Medical Officer).  If you have any issue, question, complaint or concern about anything Medical then we can help guide you and resolve it.  
If you have any problems knowing what to do with service providers, we sort it.  In fact you can even designate us as your procurement vehicle and combine with other organisations in a joint procurement initiative, enabling collective bargaining and maximum value.
If you have a medical need, we care about it.  We can sort it.
This is the best you can get.
Unlike assistance services that deal with anyone, Park Doctor is the only organisation created specifically to bring medical professionals to the support of the world's protected areas. 
We focus on this goal and nothing else, which means we focus exclusively on businesses like yours.  Not city folk.  Not urban needs.  No corporate clients.  Just people in parks, period. 
Our team knows your environment.  We know all about what you do and what you want for guests.  We know how to keep your guests and staff safe.  We know how you need to communicate with agents, we know how you want things done.
Our people know parks and share your passion for these environments.  We care about your business because we care about the same things your business does.
We understand your business model.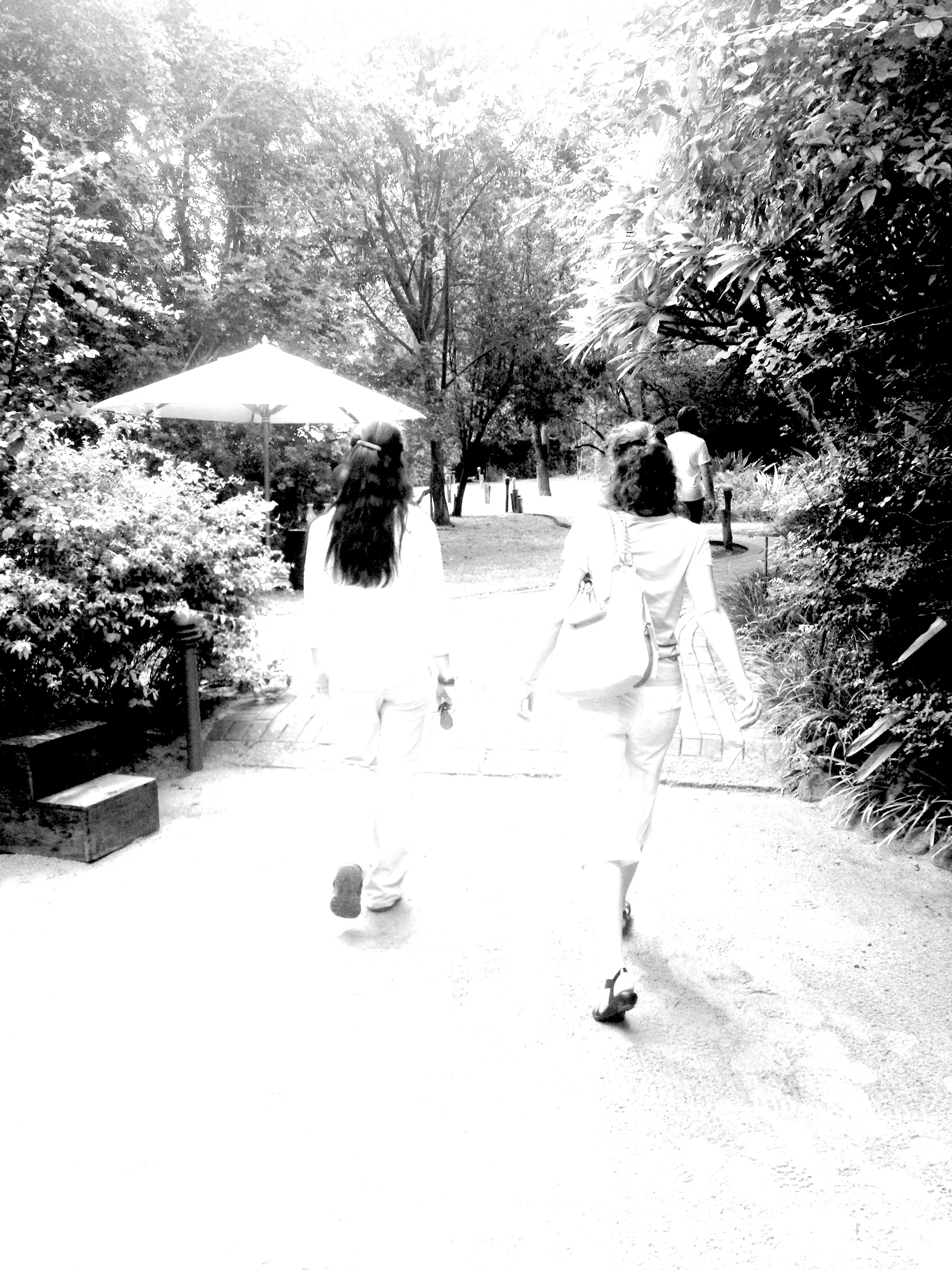 Our team has over 50 years collective experience and well over 10 000 cases on record. 
If it has happened in this industry we've probably heard about it. 
Nobody else has this level of specialised knowledge.
We are inviting all eco-tourism businesses to join us.
Here's why:
1.  It's good for your business
Today the expectations are greater and unhappy guests more likely. We know this and we are committed to giving you everything and then some.  We know that your reputation is your greatest asset.  Partnering with us is the best thing you can do for your business.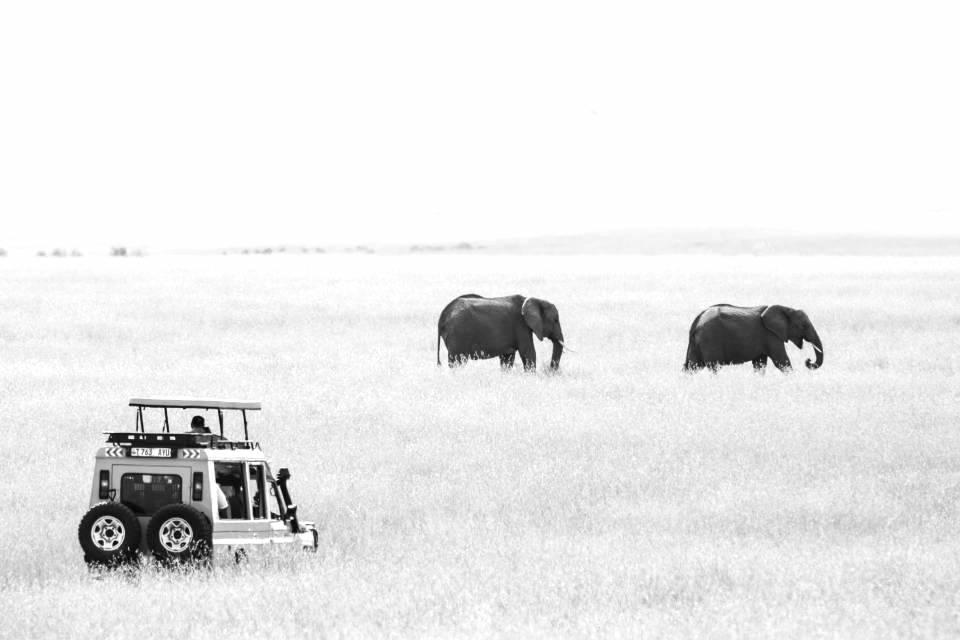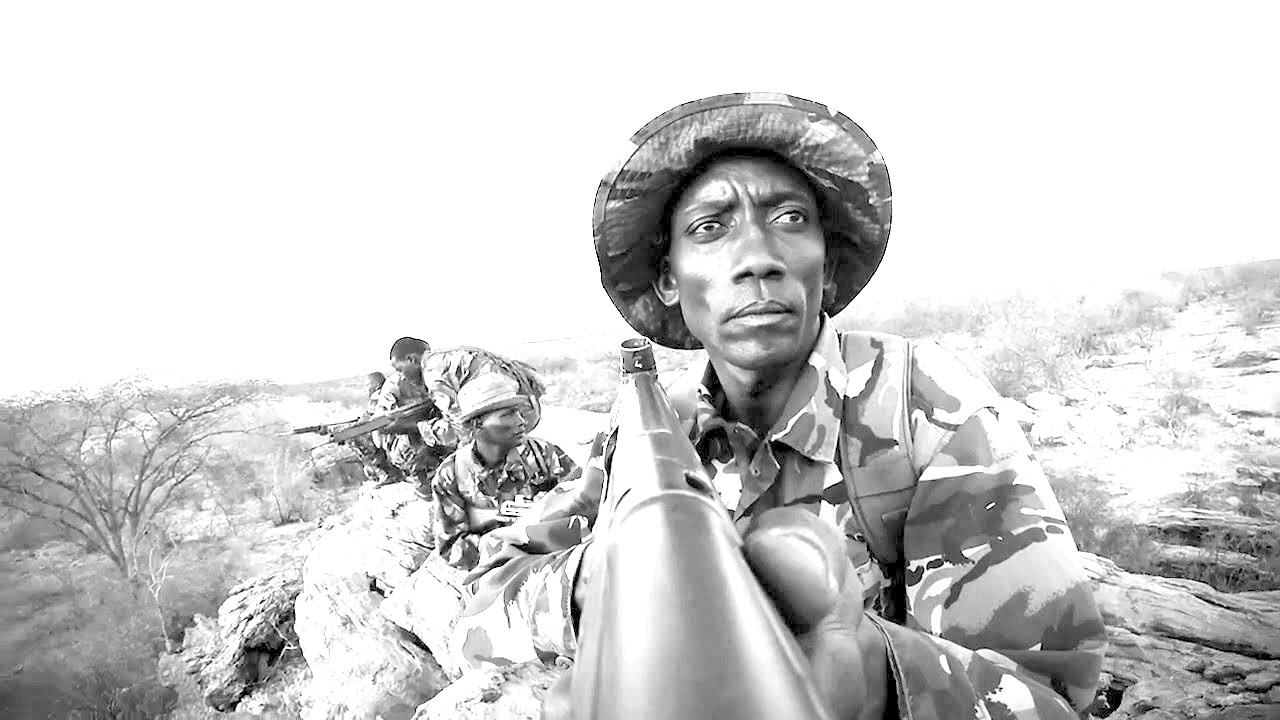 2.  It's good for parks.
By offering tourism businesses high quality support, we sustain our organisation which can then be used to deliver a variety of medical benefits to people in and around parks, supporting their protection.
In short we have the same objective you have. 
 Read more about this.
Share the support you need, with the people we need to help, if we're to help the park.  The most important reason this system is right for you, is because it helps them too.