The Park Doctor Blog
A curation of the latest articles, news and thought pieces on planetary health, protected areas, and the links between conservation and medicine.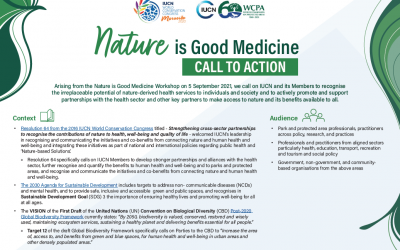 Read the Call to Action.  From the IUCN World Conservation Congress, Marseille, Sept 2021 Meeting in a mixture of in-person and virtual sessions, amidst the backdrop of a world struggling to emerge from a global pandemic, IUCN members from diverse organisations in 170...