Making Medical Work for Parks
People's activities in parks are unique. They involve anti-poaching and law enforcement, they involve research in the wilderness, they involve ecotourism and hosting guests – all in places with absolutely no infrastructure whatsoever and where movement to a medical facility is often difficult, very disruptive to work deployment or leisure trips and often takes many hours or even days to effect.
An effective, collaborative solution is needed that addresses the needs of all people visiting, working in and living around parks and protected areas. This solution has to include specialised knowledge and logistical management that sources and provides the right resources to the right places, and sets standards that make medical work effectively in parks for everyone involved.
The right solution means the right medical infrastructure. The right medical infrastructure is how we help the health of the people in parks. Healthy people protecting, living in and visiting our parks is how we sustain them.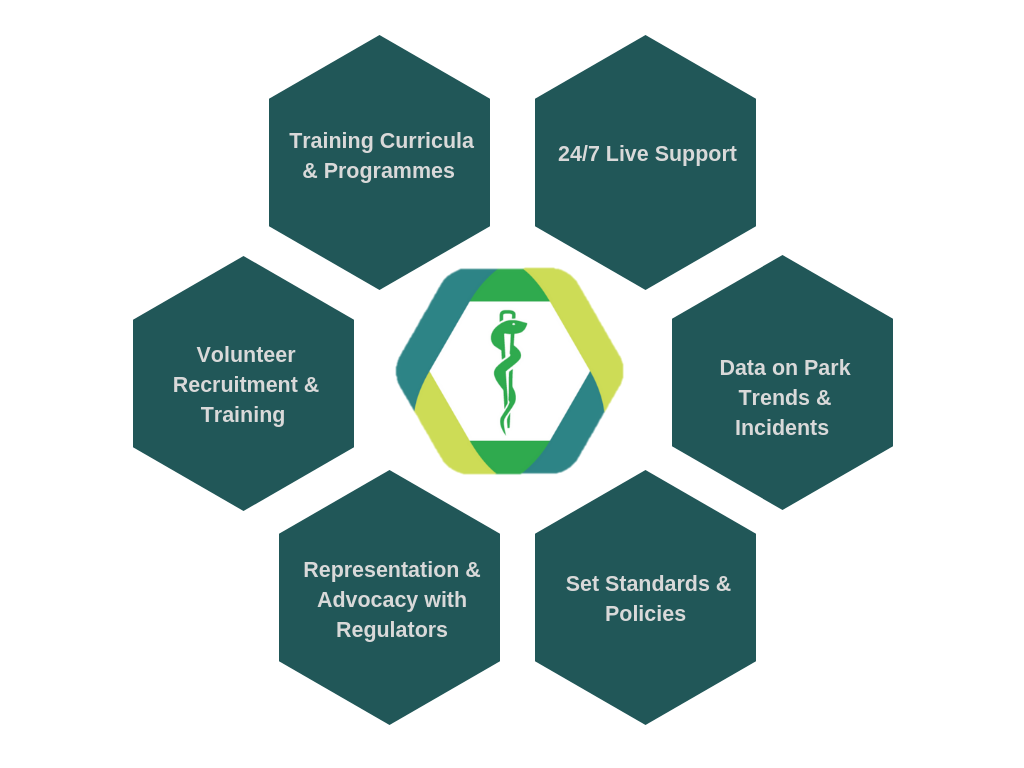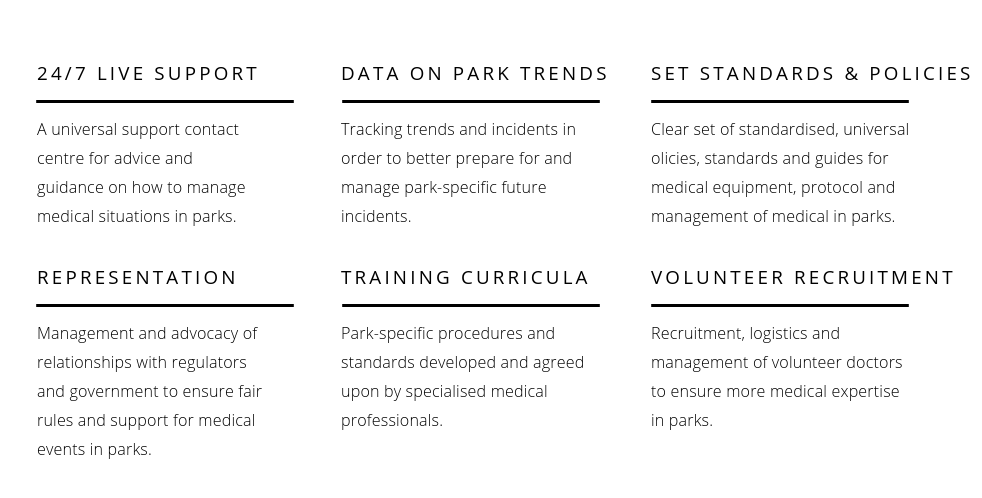 This is about collaboration and partnerships, and working together with medical professionals, regulators, tourism operators and park management to define and uphold universal standards, best practice and protocols for managing medical in parks. 
By working together, we create medical infrastructure that is good for everyone – the parks and protected areas included. 
"Parks can be engines of human development… if more of them can adopt this model of helping people, then they'll probably survive."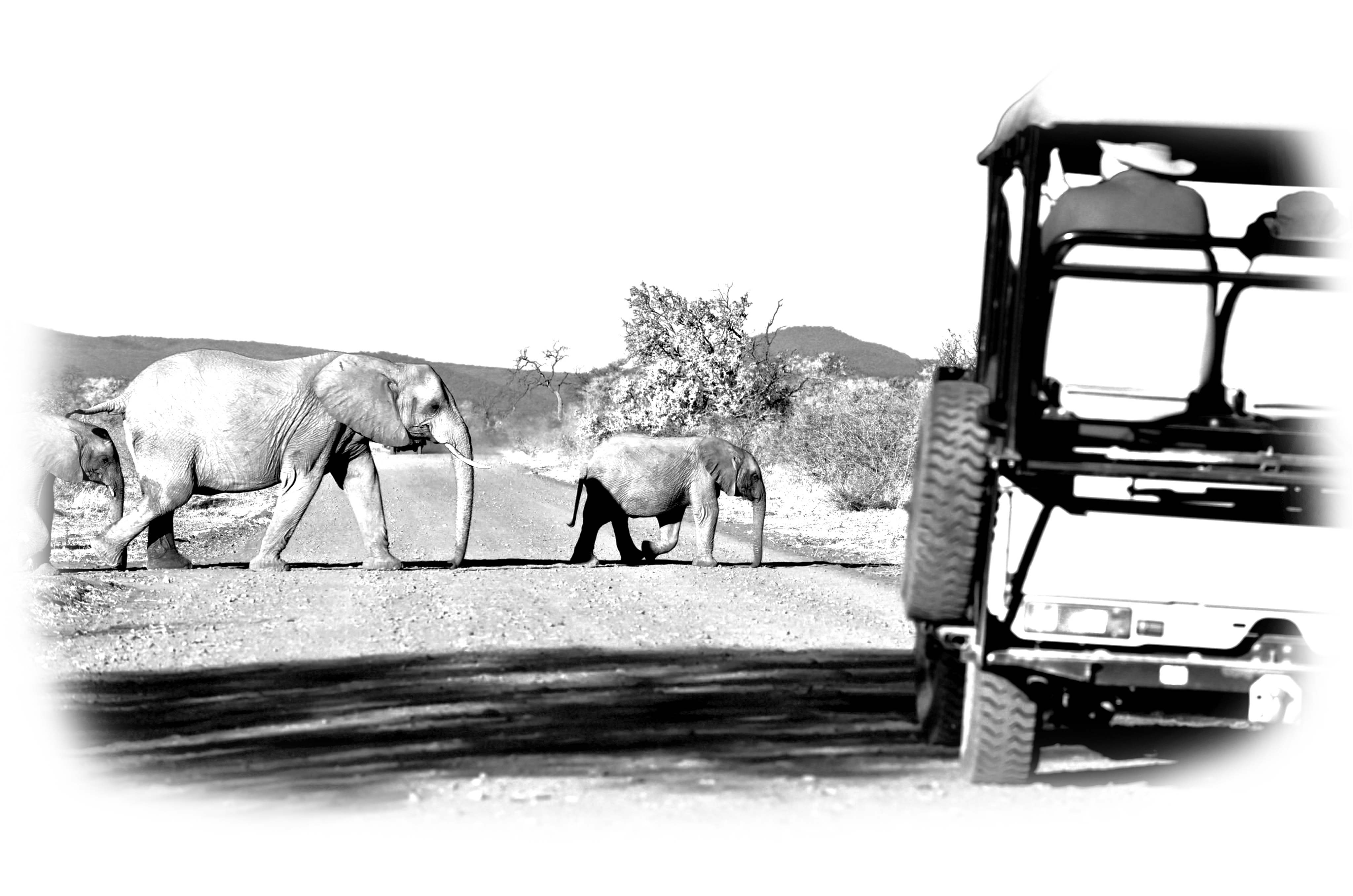 Supporting Travelers and Tourism
Ecotourism contributes to conservation as its economic engine. But doing this means putting people – guests and staff – in remote areas with no medical infrastructure. For tourism to be responsible, people visiting remote places need reliable medical help, not just evacuation or insurance that doesn't work in Parks. Helping tourism is an important part of protecting Parks.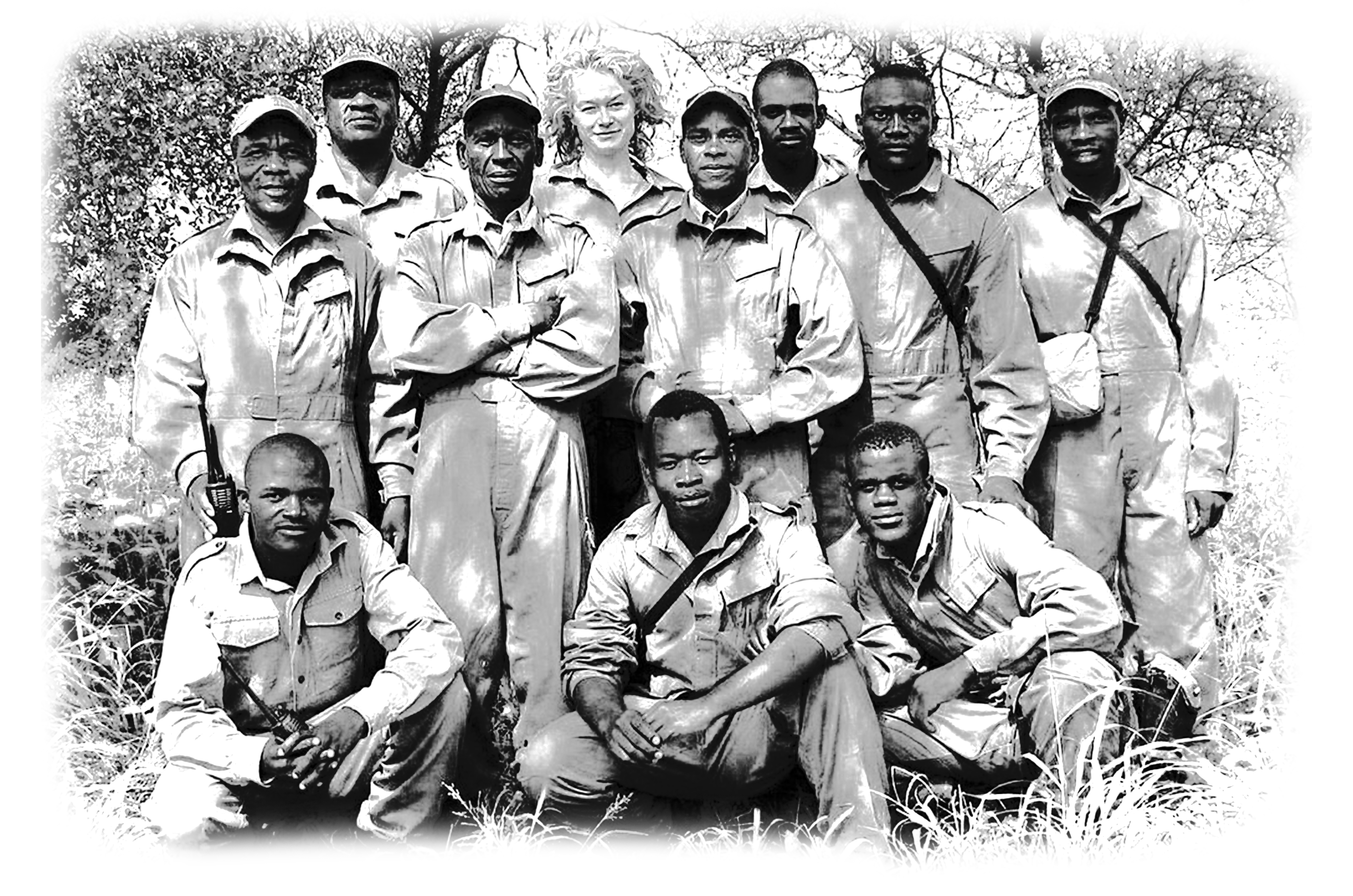 Helping Park Management and Rangers
Park Management and Park Rangers work tirelessly each day to support ecotourism and protect the parks and protected species from illegal exploitation. We need to ensure that these people, at the frontline of conservation, are protected against illness, injury and unnecessary deaths so that they can continue to do their very important work.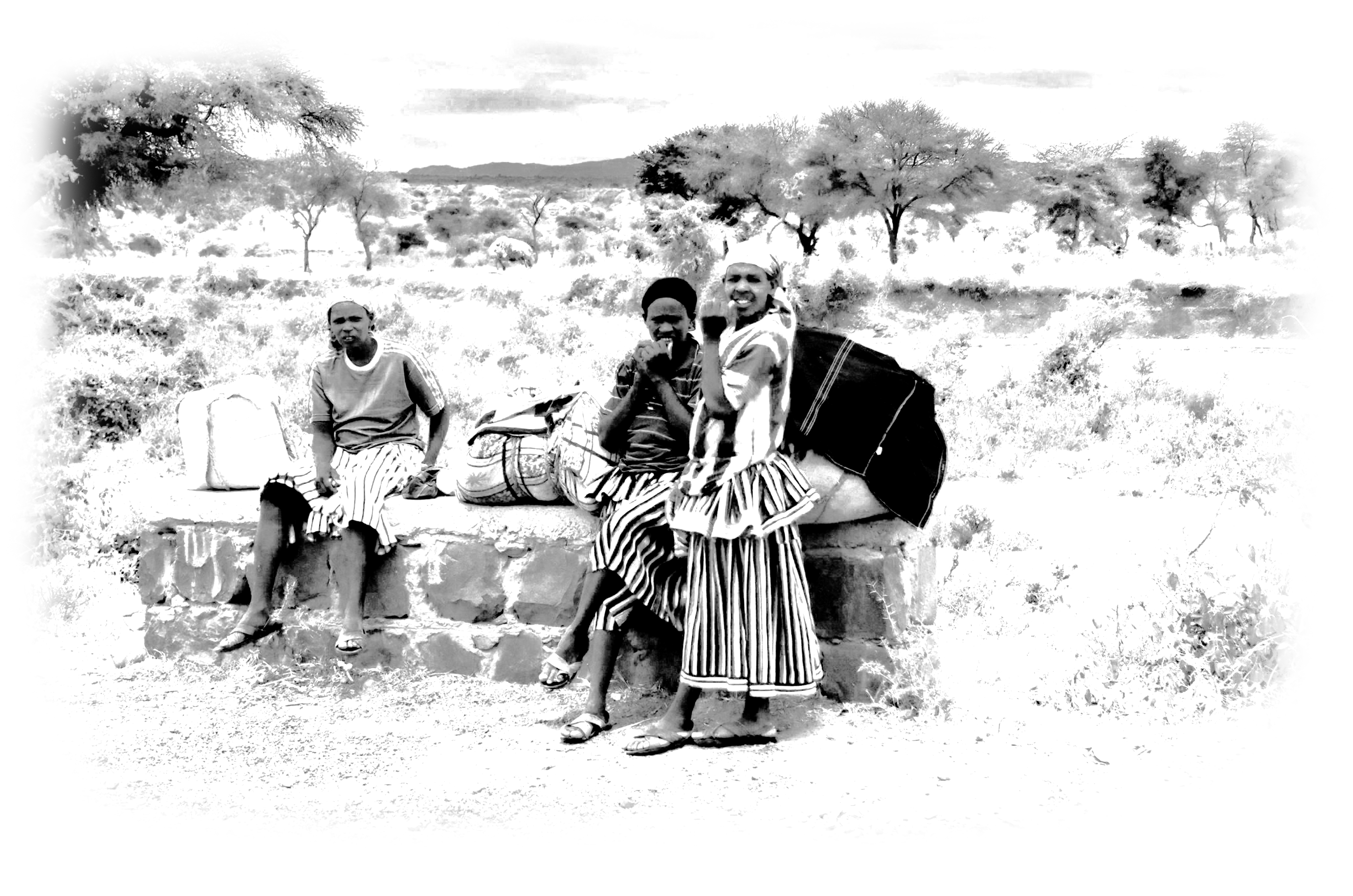 Benefitting Local Park Communities
The biggest conservation success stories of our time involve the local people.

 

We see poachers becoming conservationists and communities who abused natural resources coming to not only treasure, but protect them. By offering healthcare to these people, we make their lives better and provide powerful incentives for them to help with conservation work.